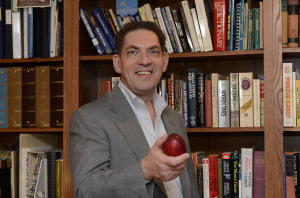 BMB PERSPECTIVE: "The more things change, the more they stay the same." We are always challenged by change and problems. Some of these latter seem eternal, like poverty. Calls to act and solve the problems are everywhere. The Bible has "Love thy neighbor;" the 'change' 2016 Election has "Make America Great;" Coca Cola's singers on a mountain wanted "to teach the World…;" and everyone wants to make the "World a better place." But, the question is, "What can any person do? "
An old story hints at an answer: A boy saw many starfish stranded on a beach dying from the sun's heat. He began to throw them into the sea. A passing man said, "You will not make a difference." The boy threw another, and said, "I made a difference to that one."
BMB OBJECTIVE: to make the people of the world better, one person at a time; and to inspire each to help others.
BMB APPROACH: provide fundamental skills and knowledge for easy consumption using old and the new methods…
… and keeping the 'lessons' very short, focusing on the essentials of the essentials, using stories, relating to people, giving unexpected perspectives, and always with humor.
The BMB methods include:

Be More Better series of books
self-contained, chapters that inspire, give a skill, or provide knowledge
Be More Better YouTube videos
Two-minute bursts to entertain, astound, or provoke thought
Be More Better Social Media
Using evolving communications media to reach many and spread the message
BMBInitiative on Facebook
BMBInitiative on Twitter
BMBInitiative on LinkedIn
Be More Better Talks (BMB-ITs)
Learning – to & from – people
BMB CONCLUSION: The BMB Initiative seeks give individuals small, important things. Each bit of inspiration, knowledge, or skill will both help a single person to "Be More Better;" and then urge going beyond helping yourself. The initiative challenges its adherents to then be even more Better, when then make others so, too.
The BMB initiative seeks to make a difference to each star – making them shine more brightly
- even if they are not a fish.